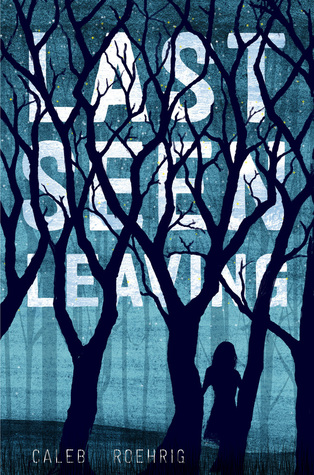 Flynn's girlfriend, January, is missing. The cops are asking questions he can't answer, and her friends are telling stories that don't add up. All eyes are on Flynn—as January's boyfriend, he must know something.

But Flynn has a secret of his own. And as he struggles to uncover the truth about January's disappearance, he must also face the truth about himself.
I read most of this book in one night. I had such a hard time putting it down but I had to sleep. It's a book that really pulls you in. I have to see how everything will end. I needed Flynn to find out what happened to January. I needed Flynn to figure himself out and find some kind of happiness hopefully in all of this tragedy. It's a beautiful mixed bag. Mystery, self-discovery, friendship, love, and more.
As Flynn learns more about his girlfriend and the secrets she may have kept it gets harder for Flynn to keep his secret from coming out. Do you see what I did there? I think I'm funny.
This book does deal with a lot of dark topics and there are situations that may upset you. There are characters that will probably tick you off. There are characters that definitely should tick you off. Be prepared for some darker things to happen. It's a story about someone going missing. Just a warning. Now, to nicer things.
I felt like the love story in this book was great. It's really more in the background. I didn't mind that at all. It made sense to me I felt like we were heading in that direction from early on. Their moments had me smiling while everything else in the book had me on the edge of my seat. I needed that. I also love them both to death. 
Roehrig does a great job with diversity in this book. I'm talking race, sexuality, and social class.he shows coming out in a different way than I've really seen it in other books as well. I really appreciated seeing something different in that narrative. Sometimes coming out sucks a little or a lot.
I love Flynn's parents.I felt like they were very present in his life. I liked how they stood up for him. They support him when January goes missing and continues to during the search for her. They felt more important than other side characters and I really enjoyed that.
In my recent Q&A video someone asked me to pick five characters I'd want to be friends with in real life. Flynn is bumping someone off that list. He goes so far to figure out what happens to January in this for one thing. I also just feel like he needs hugs and support. I'd give him those freely.
This book needs a movie or a tv show.I need it. It's number one on my adaptions wishlist right now. I think it read like a show or movie. I just want all of Tammy Walker's scenes acted out by someone, please. I live for the drama. I feel bad for what's she's going through of course. I just honestly can think of so many actresses that could play her so well.
The last twist of this book had me still thinking about the book days later.I had some issues with January throughout this book but as you learn more about her I think I started to understand her. It's hard to start another book right now because I'm still in the world of Last Seen Leaving. I will be recommending this book to people so much you all are going to get tired of me mentioning it.