This week's Top Ten Tuesday is Most Anticipated reads for the rest of 2015.  This was a lot harder than I expected. Many of the books i'd been anticipating this year are already out. I didn't actually make it to ten on this one even though I'm sure I could find a few more books coming out later this year that I'd be excited for. I just don't know about them yet.
1. Ringing True by Piper Vaughn –
"When his boyfriend, Laurie, sweeps him off on a romantic getaway, the last thing Jonah expects is a marriage proposal." I'm so freaking excited to be getting a second full length story for the Wanting series. jonah and laurie are some of my favorite characters. I know this will be angsty, but i don't care. i just want more Jonah and Laurie.
2. The Sword of Summer by Rick Riordan – October 6th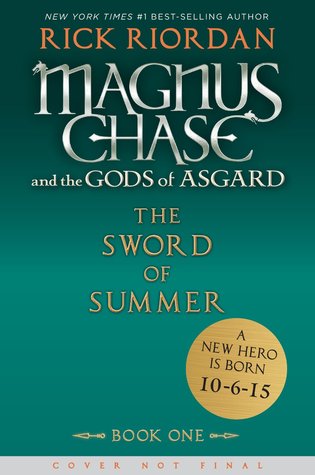 Finding out that there would be a series focusing around Norse mythology after Heroes of Olympus ended was a big deal for me.I loved Norse mythology in school and I love Rick Riordan's writing. Super excited to read the adventures of Magnus Chase.
3. The Heart Goes Last by Margaret Atwood September 29th
This is a story about a couple who are living in their car and surviving on tips until they sign up for a social experiment. One that gives them a home and stable jobs, but they have to give up their freedom every second month. They swap the home for a prison cell. I love Margaret Atwood and this sounds too amazing to pass up.
4. Untouchable by S.A. Starcevic  Release Date : June 18th
I just love  superhero stories that have queer protagonist. This is something I'm really excited for.
5. The Rise and Fall of a Theater Geek bY Seth Rudetsky Release Date: June 23rd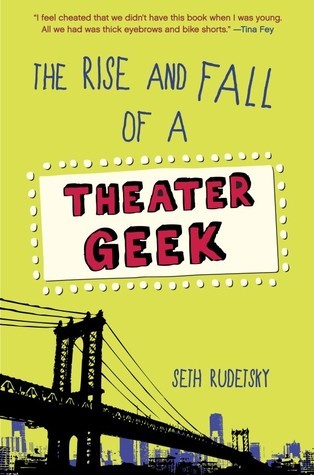 This is a guy named Justin who thinks the internship he gets with a famous actor will be his first step towards stardom. Very excited to read this soon since I have an Arc for it.